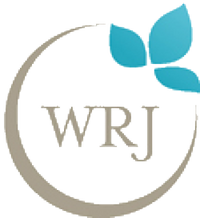 Women of Reform Judaism (or WRJ) is an umbrella organization for "sisterhoods" or women's organizations, which are usually affiliated with a congregation. The WRJ is also affiliated with the Union for Reform Judaism. In addition to members from Reform congregations, there are also members from Progressive ones. The URJ was formed in 1913 as the National Federation of Temple Sisterhoods (NFTS). It was renamed in 1993. In 2013, it will be celebrating its centennial anniversary.
One of the major projects of the WRJ is the YES! Fund and its project. YES is an acronym for Youth, Education, and Special Projects. The projects include funding for Jewish summer camps, scholarships for Rabbinical and Cantorial students around the world and funding for programs to help women and children, especially in places where the local Jewish community may not have the resources to help.
The WRJ published The Torah: A Women's Commentary, which won the 58th annual Everett Family Foundation Jewish Book of the Year award.
See also
External links
WRJ official site
WRJ's video about the centennial on YouTube
The WRJ has regional or district groups. For instance, here's the site for the Central District, which includes Indiana, Kentucky, Michigan, Ohio, West Virginia and Tennessee.
Ad blocker interference detected!
Wikia is a free-to-use site that makes money from advertising. We have a modified experience for viewers using ad blockers

Wikia is not accessible if you've made further modifications. Remove the custom ad blocker rule(s) and the page will load as expected.